Travelling with a disability? This works more easily than you believe it could!
Guests with limited mobility, people with care needs and people with disabilities are in good hands in our hotel. The Hotel & Restaurant Am Schlosspark is fitted out to be accessible. The rooms as well as all public spaces such as the restaurant, group rooms, library, foyer et cetera can be accessed by wheelchair. All storeys as well as the underground car park can be reached with lifts.
Also the elderly and families highly regard their safety and autonomy provided by the unlimited accessibility of all rooms.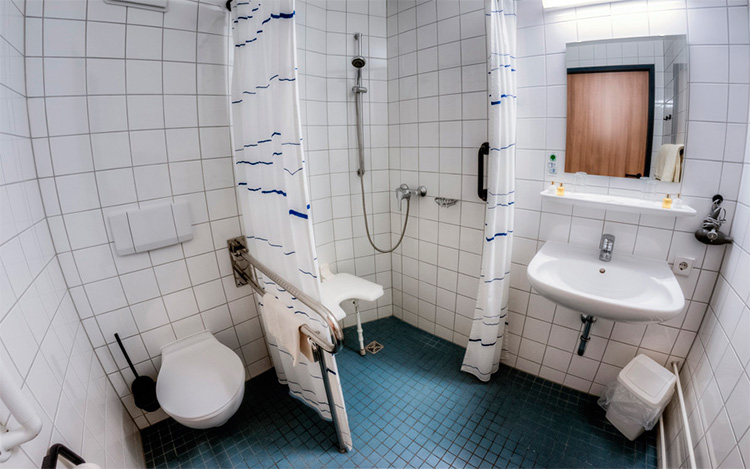 The 6 wheelchair-accessible rooms are our big extra for wheelchair users:
broad doors for a safe passing through
sufficient movement area for wheelchairs
bathrooms with showers without threshold and with bath stools
In good hands in the fully accessible hotel
The hotel is integrated into a modern health and care centre. Therefore, we do not only have the know-how but also the facilities for everyone in need of care and support.
In the residence sector of the geriatric care, 10 short-time nursing units (from care level 2) are permanently available. Our care team cares professionally and lovingly for guests in need of care.
Guests that are limited in mobility, be it with walking aids or wheelchair, use our comfortable hotel rooms or the 6 rooms that are particularly fitted out as wheelchair-user rooms (of which 3 double rooms and 3 single rooms). Nursing aids and care beds can be provided.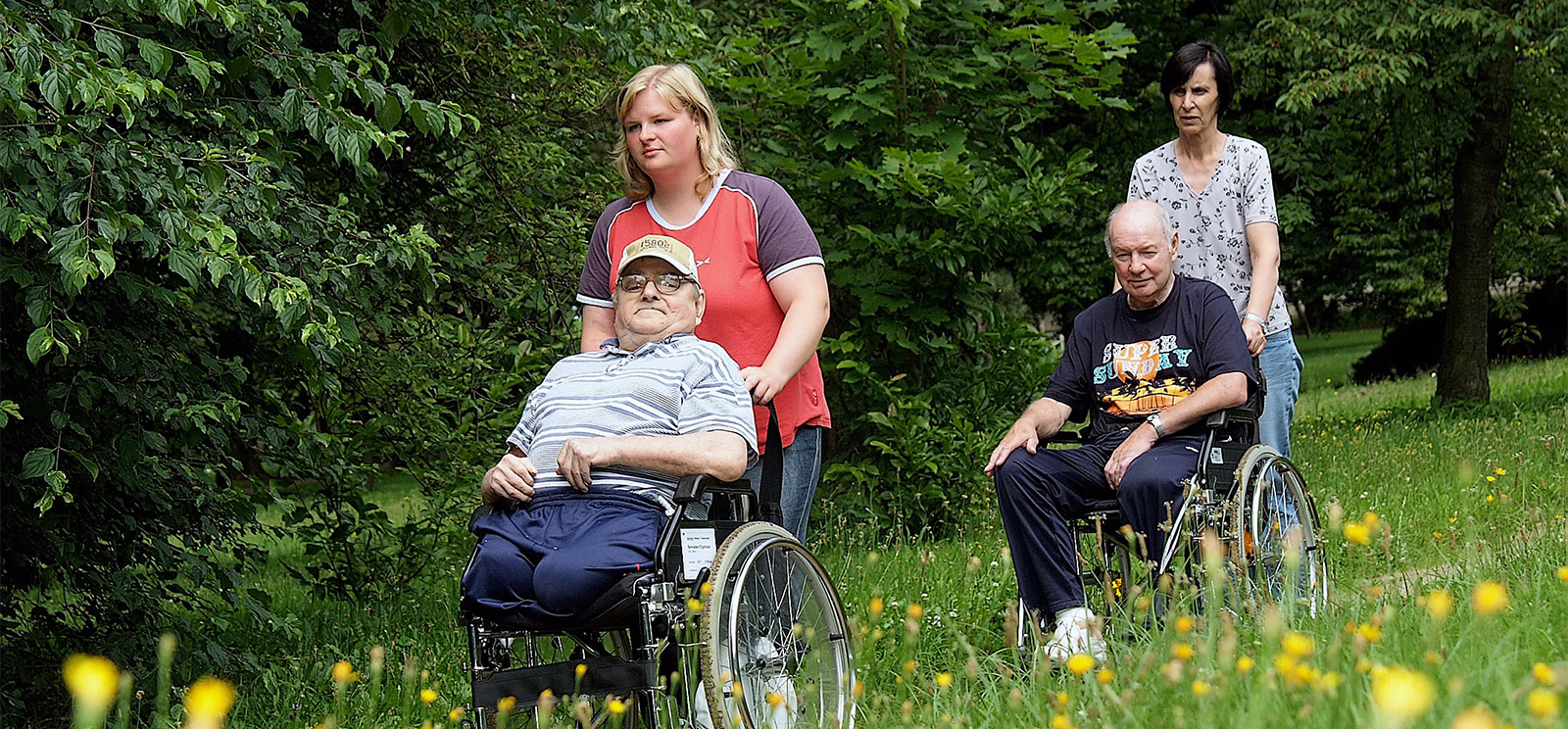 Gregarious within the group
Therefore, our hotel is ideal for group trips. Travellers with or without limitations stay overnight, dine, comfortably spend some time with us and receive every kind of support they need. Accompanying persons stay overnight in modern hotel rooms. Our rooms are ideal for group sizes of up to 15 persons.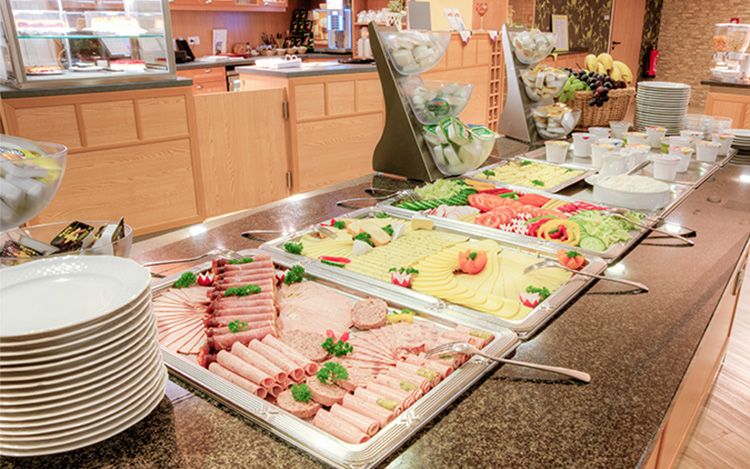 Full board in the group room
For culinary and gregarious hours within the group, we provide you with a special kind of full board: You receive the breakfast buffet, lunch and dinner (likewise as a buffet) in an exclusively used day room.
Our cooks, of course, also prepare dishes for guests who require a particular diet form or kind of food, such as diabetics or people with swallowing difficulties.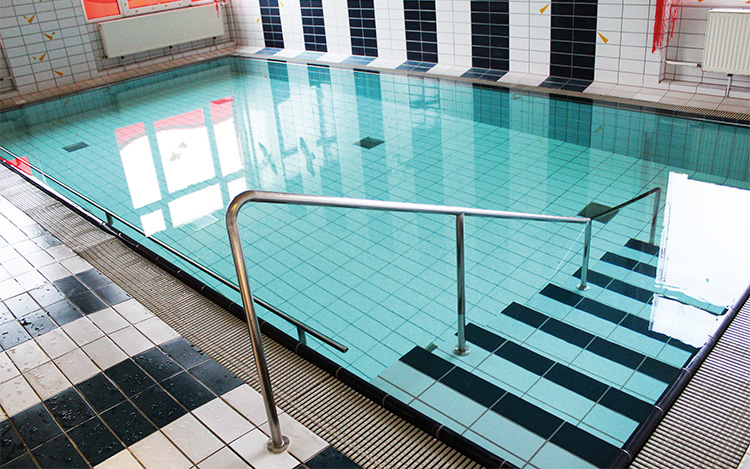 Health offers
The entire hotel is a health centre. Improve your stay with the numerous offers that can be found in our hotel:
Exercise pool with lifter (using the pool is chargeable)
Health care supply store Kröger
Hair dresser and pedicure in the hotel (Mondays to Fridays): we are pleased to provide you with contact details.
Base of the Federation of Samaritan Workers inside the hotel for transport services et cetera