Fitters & craftsmen
Travelling craftsmen and fitters will find a comfortable and high-quality accommodation in Dahme – also for longer periods of engagement. In our quiet single rooms with modern televisions, you can recover from your working day. WiFi that is free of charge is available in the entire building. There is also a billiard room.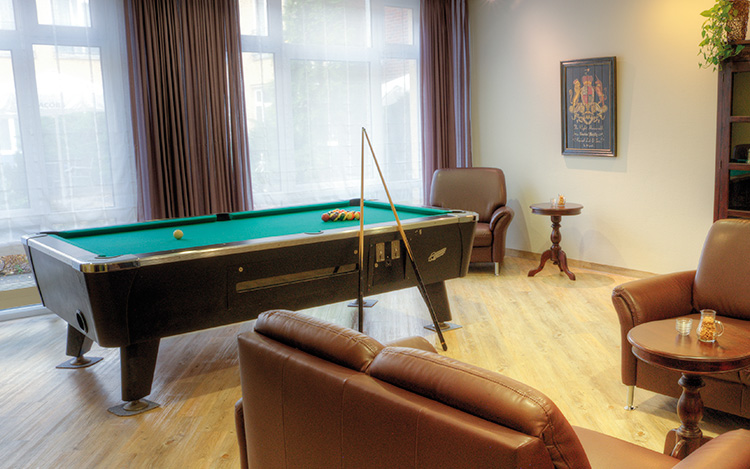 Everything for your comfort
The varied breakfast buffet is open for you from 7:00 am. If you have to leave for work very early, we can serve breakfast as early as 6:00 am upon arrangement. For lunch, we are also pleased to put together a packed lunch for you.
Parking spaces are sufficiently available at the hotel and in the close proximity. Using the underground car park of our hotel (chargeable) is even more convenient.
Group discount
For larger groups and long-term stays, we offer a discount. Just ask for it!